"Yesterday, December 7,1941 - a date which will live in infamy -- The United States was suddenly and deliberately attacked by naval and air forces of the Empire of Japan."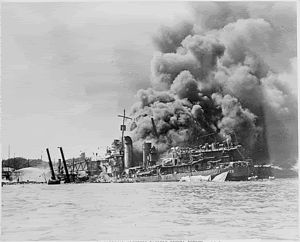 Never forget, on this day, in 1941, our ships were attacked in
Pearl Harbor
and 2,335 servicemen and 68 civilians were killed.
Remember all those who perished serving our nation in this attack and in wars and conflicts throughout history.
With confidence in our armed forces, with the unbounding determination of our people, we will gain the inevitable triumph. So help us God.